About Tubbenden Nursery
Welcome to Tubbenden Nursery
The nursery is accommodated within the main school. All facilities are within the purpose-built ro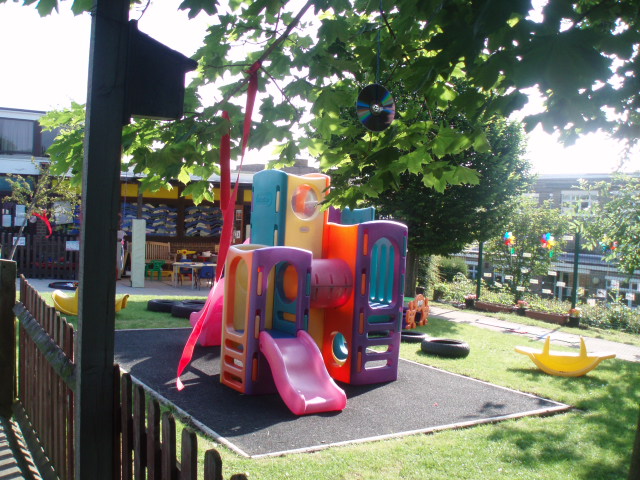 om including toilets and washbasins. The room overlooks a pleasant, secure garden with patio.
The nursery opened in September 1992 and now caters for 40 (24 children in the morning and 16 children in the afternoon) between the ages of 3 and 5 years. According to availability children may be able to start before their third birthday. The provision is for each child to attend for 5 sessions per week (either all mornings or all afternoons) with some whole day places available. The allocation of places is based on the date of application received by the school office.
The children are presented with a stimulating, safe, aesthetically pleasing environment in which they may gain confidence and experience. The nursery is well equipped with a variety of resources that satisfy the emotional, social, physical, musical and creative needs of the children. Special attention is given to pre-reading and pre-writing skills. The nursery follows the Early Years Foundation Stage curriculum, planning for individual and group activities, following the interests of the children.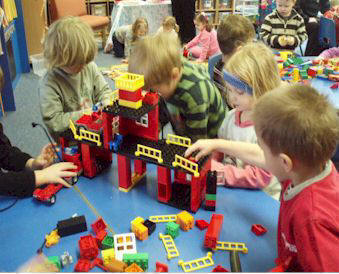 The nursery is staffed with experienced and qualified early years practitioners in accordance with State Registration requirements. Please note that admission to the nursery does not give automatic admission to the Reception Classes of Tubbenden Primary School. The Borough's Admission Policy will apply.
Parents and carers automatically become members of the Tubbenden Friends' Association (TFA) upon a child's entry to the nursery. This entitles parents to take part in all fund raising activities and social functions.
The Nursery Management Committee (a sub committee of the governing body) and nursery staff are committed to providing the highest quality of early years education to enable each child to reach their full potential.