English
Intent
At Tubbenden, our curriculum planning aims to promote creativity, curiosity, wider learning and inclusivity. We aim to inspire lifelong scholarship, to open children's eyes to the natural and man-made marvels in our world and to ensure learning experiences are enjoyable and memorable. Children are at the heart of what we do.
We believe that an inspiring English curriculum should develop children's love of reading and writing while providing children with the ability to articulate and justify their ideas, orally and in writing. The English writing curriculum is underpinned by reading and immersion in carefully chosen, high quality whole texts which provide many opportunities for purposeful reading, writing and discussion. Our curriculum closely follows the aims of the National Curriculum for English and ensures that children acquire the knowledge, skills and confidence to become successful writers:
Read fluently to develop an understanding of the text, authorial devices and text structures
Through reading and discussion of quality whole texts, acquire a rich and wide vocabulary to employ in writing
Appreciate the richness and variety of texts from a range of cultures
Write clearly, accurately and coherently, adapting language and style for a range of contexts, purposes and audiences
Understand how skilled use of grammar, linguistic conventions for writing and spelling affect and improve communication in writing
Use discussion in order to learn, to explain children's understanding of texts and to express and elaborate ideas articulately
Develop a fluent and legible handwriting style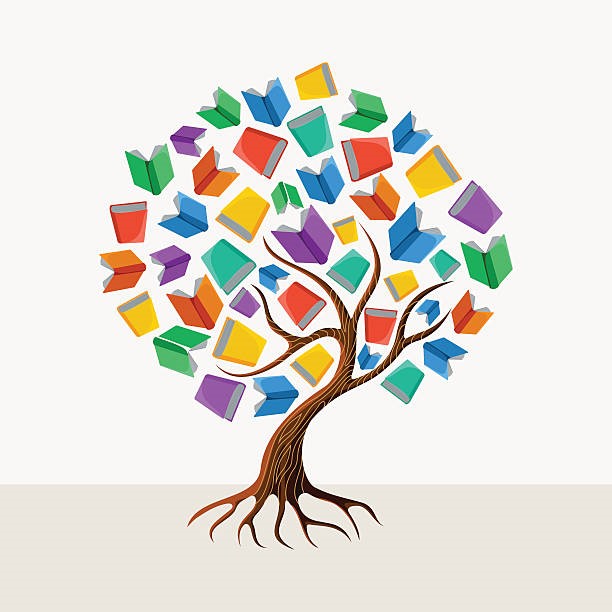 The aims of the curriculum are embedded in Literacy lessons and in wider curriculum contexts for writing. The curriculum follows a clear progression for learning which provides the structure for developing a secure knowledge and understanding of the writing process while establishing ambitious targets year on year. Rigorous assessment and review ensure that we are able to provide targeted support so that all children can achieve success in literacy and reach their potential; we believe that confidence and success in literacy is the cornerstone of a high-quality education and provides all children with essential tools for lifelong learning and for effective participation in society.
Reading
A love of reading is essential for learning and this is developed through sharing inspirational novels, plays and poetry which encourage critical discussions of characters and ideas. Pupils are taught to read with confidence and encouraged to provide a personal response to texts.
As part of our partnership with parents, children are provided with books to share and read at home throughout the year. A Blue Reading Record is assigned to each child and parents are encouraged to make comments as part of the dialogue between home and school. Infant children bring home a book from a phonics/reading programme that matches their decoding ability and a book of their choice to share with a parent. From Year 2 onwards, all free readers (which means children who are confident at word decoding and who do not require books from a particular phonics or a reading programme) are provided with Reading Journals instead of the Blue Reading Records. The Journals give an opportunity for children to write about their reading experiences in detail. It is a personal response to their reading.
Children are encouraged to use the school libraries to change books, gather information from reference books and browse. A range of events to promote reading are held throughout the year, including visits from the Travelling Book Company, authors and theatre groups. Furthermore, during Book Weeks, children celebrate a particular book or author.
Suggested Reading List YR-Y6
Writing
Implementation
When we design our writing curriculum at Tubbenden, the starting point is a range of inspirational whole texts. The writing curriculum explores opportunities for links with the wider curriculum enabling children to apply writing skills within a range of contexts and make links in their learning. Ambitious and well written texts are chosen to excite, engage and develop a passion for the written word. Teaching units focus on fiction, non-fiction or poetry writing skills. High quality modelling and shared writing provide a structure for children to begin the writing process combined with the teaching of grammar, punctuation and spelling skills embedded within the context of the unit of writing. Lesson sequences build progressively towards extended pieces of writing.
Assessment for learning is central to ensuring rapid and sustained progress within the lesson and across the year. Tubbenden writers take ownership of their progress through an active approach to their own learning. Children review their success as writers and, through collaboration and reflection, edit and improve their work. The active model for learning provides independent learners who feel equipped to achieve ambitious targets while developing lifelong skills for writing and scholarship.
Impact
The organisation of the English writing curriculum aims to realise a community of enthusiastic readers and writers who are skilled, enthusiastic writers. Children are increasingly confident to employ knowledge and skills to showcase their flair for language and effective communication across a range of contexts and purposes. Writing outcomes for all children evidence the impact of the writing curriculum which exhibit a progressive range of skills and pride in their written work.
Literacy Websites